My Fender Rhodes has been in storage for 2 years now, but since I have space again, I decided to bring it out of retirement. I replaced the tolex with a brown faux-leather, and am in the process of repainting the lid.
Here you can see the new tolex. The harp cover is peeking out there, you can see the botched silver sparkle that I did a few years ago. His buddy the Yamaha SK15 is piggy-backing on top. I love that old analog string machine. It has an interesting smell when it warms up, and the oscillators have a tendency to drift in the coolest vintage analog way.
Closeup of the somewhat shitty tolex job. First time, so lessons were learned…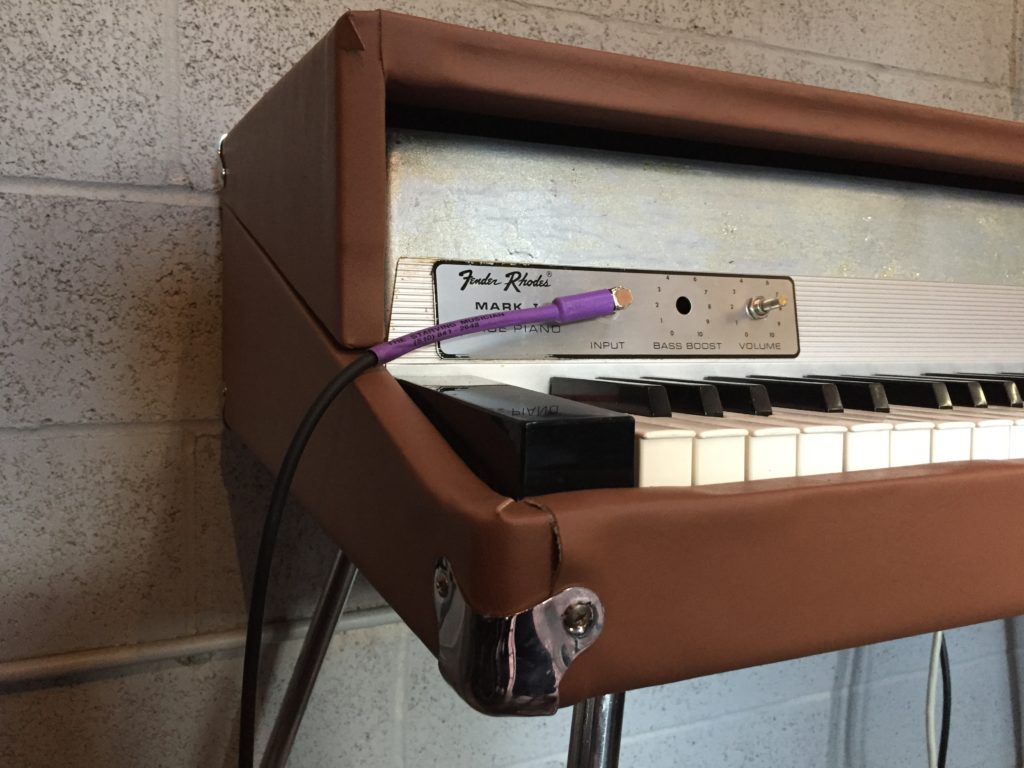 Here's the first pass of the new paint job for the harp cover:
I wanted to paint it with a sparkle paint, but I'm reconsidering. I love the pelham blue color that you see on vintage Les Pauls, so was thinking of copying that. This blue is slightly darker, and non-metallic. I might go over it again with a metallic or small flake clear coat to add some interest. Then I have to clear coat it about 10 times to give it some depth.
Here it is in context, just to check the colors: